Section:
Networking
Joining Networks & Discussion Groups
As well as making connections with other businesses, you can also join groups on BionowB2B.
You can join and use groups to network, trade and collaborate with other businesses.
There are two types of groups, firstly Networking Groups (which are like offline business networks and organisations) and secondly Discussion Groups (which are online discussion groups based on different subjects (like Accounts & Finance or Employment & HR).
All discussion groups are free of charge to join, and most networking groups are free to join, (a small number make a monthly or annual charge).
Networking Groups
First, click on the "networking groups" menu item on the left hand side menu.

You'll then be shown networks that you can join and networks that you are already a member of.
To join a network click the "join" button shown on the right hand side (you can view more information about the network first by clicking the "view" button).
On the next page you'll be asked to agree to the network's terms and conditions, and then can click the "click here to apply to join" button.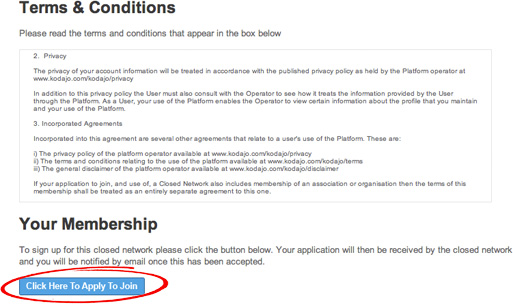 Where the network has a membership fee, you'll then be taken to a page to setup a monthly (or yearly) payment.
The network operator will need to decide whether to accept you into the network, or decline your application but you'll be notified by email either way.
You can cancel membership of a network at any time by viewing the network and clicking "remove my membership".

Discussion Groups
You can view discussion groups to join by clicking the "discussion groups" menu item on the left hand menu.
Groups that you are already a member of are shown at the top of the page (you can leave a group by clicking on the group details and then clicking the "leave group" button.
Groups you are not a member of are shown beneath. To join a group simply click the "join this group" button and you'll become a member.