Section:
Projects & Tenders
Creating A New Project
Another way you can trade through our platform is using the quotation system.
This allows you to get quotes from other business members for a particular project you are undertaking or for a particular service you need (like a new website, or if you are looking for a new accountant).
You can also use this form if you want to collaborate on a particular project you are undertaking and are looking for another business with the necessary expertise.
How To Create A New Project
From the "projects" menu shown at the top of each page of the website, select the "request quotes" menu item.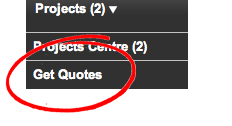 You'll then be shown the online form.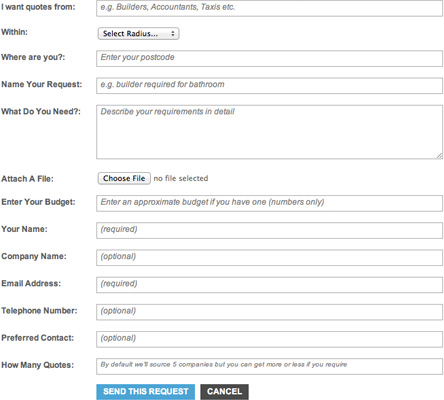 The form should be relatively simple to complete.
The last question you are asked is "how many quotes" you want. In this form you can say how many companies you'd like to hear back from.
When you complete the form we send the details of the request to companies that match what you have asked for but we only let a certain number have access to your contact details in order to get in touch with you. By default, the maximum number of companies we allow is 5 but you can specify any number you want in this box.
When you have finished click the "send this request" button.